Backpacking New Mexico: Nestled between the southern Chihuahuan Desert and the northern Sangre de Cristo Mountains lies a land of breathtaking natural beauty that draws backpackers from far and wide: New Mexico.
Whether you're a seasoned hiker or a first-time adventurer, this state offers a unique and diverse range of landscapes that will leave you in awe. In this blog post, we'll delve into the top destinations for backpacking in New Mexico, so you can plan your next unforgettable adventure.
One of the most popular trekking destinations in New Mexico is the historic Gila Wilderness, the first officially designated wilderness area in the United States. Backpackers can enjoy the lush forest, clear streams, and large number of animals, such as black bears, elk, and mountain lions.
For a truly unique backpacking experience, Carlsbad Caverns National Park is a must-visit. There are more than 119 known caves in this underground wonderland. Each one is full of towering stalactites, sparkling stalagmites, and amazing rock formations. Take a guided tour to fully appreciate the beauty of this underground world.
For those seeking a more challenging trekking adventure, the rugged beauty of the Pecos Wilderness awaits. The Pecos Wilderness is in the Santa Fe National Forest and has high peaks, deep canyons, and rolling hills that will test the skills of even the most experienced backpackers.
Whether you're a seasoned hiker or a beginner, backpacking in New Mexico promises to be an unforgettable experience. With its breathtaking scenery and endless opportunities for adventure, this state is a true backpacker's paradise. So, plan your next adventure and make the most of your time in this beautiful land.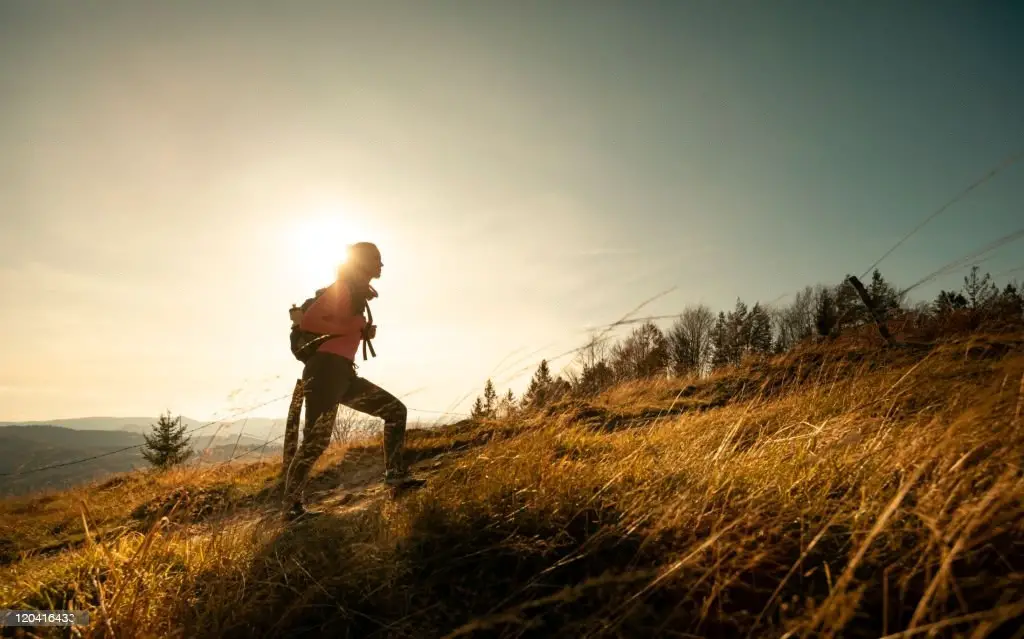 Backpacking New Mexico
Backpacking in New Mexico is an unforgettable experience. This southwestern state is a treasure trove of diverse landscapes, rich history, and cultural heritage. From the red rock formations of the Chihuahuan Desert to the soaring peaks of the Sangre de Cristo Mountains
New Mexico has something for every kind of outdoor enthusiast. Whether you're a seasoned hiker or a first-time backpacker, this state will leave you in awe.
The state's varied terrain and breathtaking views make it a popular destination for backpackers from all over the world. New Mexico boasts over 33,000 square miles of public land, including several national parks and wilderness areas that are perfect for backpacking trips.
From the rugged beauty of the Gila Wilderness to the pristine lakes and valleys of the Carson National Forest, there's no shortage of stunning landscapes to explore.
One of the most popular backpacking destinations in New Mexico is the Santa Fe National Forest, which covers over 1.6 million acres and offers miles of trails, scenic vistas, and pristine alpine lakes.
Another popular destination is the Bandelier National Monument, which is known for its unique rock formations and ancient Native American ruins. Hikers and backpackers can explore the park's winding canyons and steep mesas and get a glimpse into the lives of the Ancestral Puebloans who once lived there.
For those looking for a more challenging backpacking trip, the Sangre de Cristo Mountains offer some of the most strenuous hikes in the state. These mountains are home to several peaks over 13,000 feet, including the highest peak in New Mexico, Wheeler Peak, which stands at an elevation of 13,161 feet.
Even though the Sangre de Cristo Mountains are high and have rough terrain, they are a popular place for backpackers to go because they have beautiful views and a lot of wildlife.
There are also several historic trails in New Mexico, such as the El Camino Real de Tierra Adentro, a trade route that once connected Mexico City and Santa Fe.Today, hikers and backpackers can follow this historic trail and experience the rich cultural heritage of the state.
Along the way, they will see old ruins, traditional Native American villages, and cute adobe villages that have been lived in for hundreds of years. Remember to get go along with your gear.
Backpacking New Mexico is not just about the physical adventure of hiking and camping. It's also about immersing yourself in the state's rich cultural heritage and experiencing its diverse landscapes.
Whether you're a seasoned backpacker or just looking for a new outdoor adventure, New Mexico is the perfect destination for your next backpacking trip. So pack your gear, grab your map, and get ready for the adventure of a lifetime.
Also useful articles: How to Pack Eggs for Backpacking?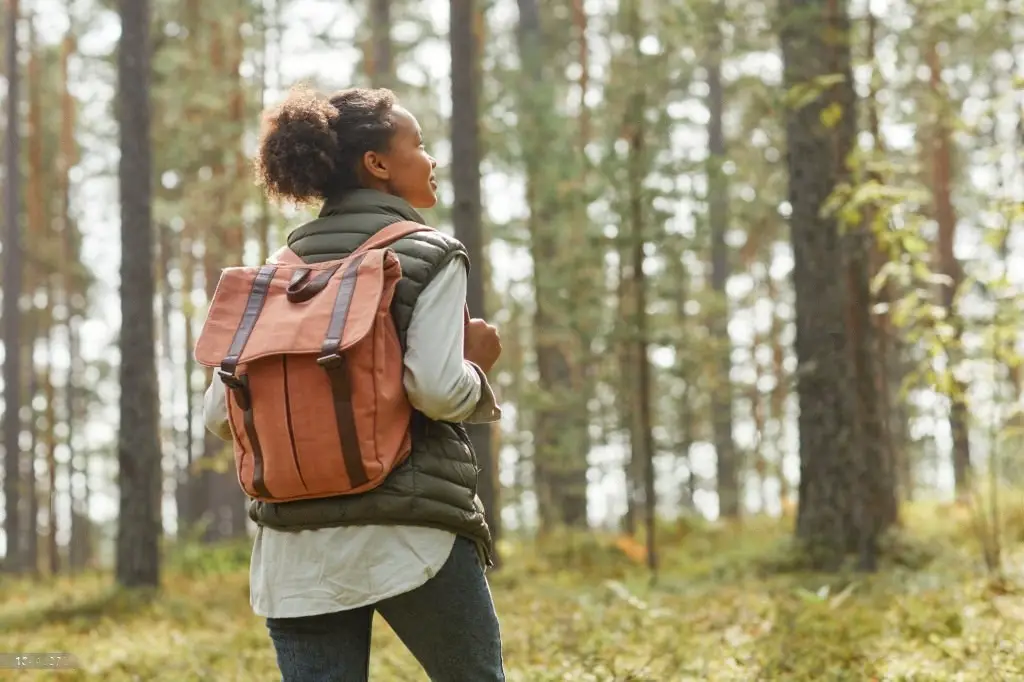 Hot springs national park in Mexico
Hot Springs National Park, located in Mexico, is a truly unique and breathtaking destination for nature lovers and adventure seekers alike. This park is a unique place to get away from the hustle and bustle of everyday life. It has beautiful natural hot springs and lush, green landscapes.
Whether you're looking for a relaxing soak in the warm, rejuvenating waters or an invigorating hike through pristine wilderness, Hot Springs National Park has something to offer for everyone. The park is home to a wide range of plants and animals, such as tall trees, clear streams, and many different kinds of birds and animals.
The hot springs themselves are the star attraction of this park, and for good reason. The natural, geothermally heated waters are renowned for their therapeutic properties and are said to soothe away aches and pains, relieve stress, and promote relaxation.
Visitors can select from a number of hot springs, each with its own distinct personality and atmosphere, depending on whether they prefer a quiet, secluded pool or a bustling, social scene. One of the best things about Hot Springs National Park is the ease with which visitors can access its many wonders.
The park is well-maintained, with well-marked trails and facilities that make it easy to explore and enjoy. Whether you're a seasoned hiker or a casual traveler, you'll find that this park is an ideal destination for a day trip, a weekend getaway, or even a longer vacation.
For those who want to immerse themselves in the beauty and serenity of Hot Springs National Park, there are plenty of opportunities for adventure and exploration. From guided hikes and wildlife-watching expeditions to rafting and kayaking excursions, visitors can discover the many hidden gems of this breathtaking wilderness.
So whether you're seeking a relaxing soak in the hot springs or an action-packed adventure in the great outdoors, Hot Springs National Park is the perfect destination for you. So why wait? Plan your visit today and experience the magic of this magnificent park for yourself!
Top pick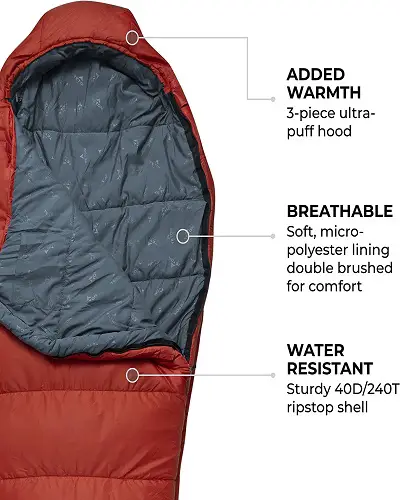 Editor's choice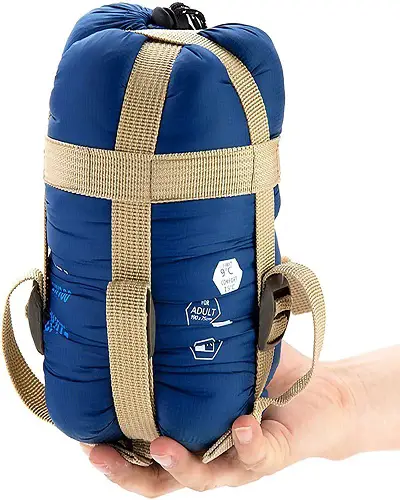 Best value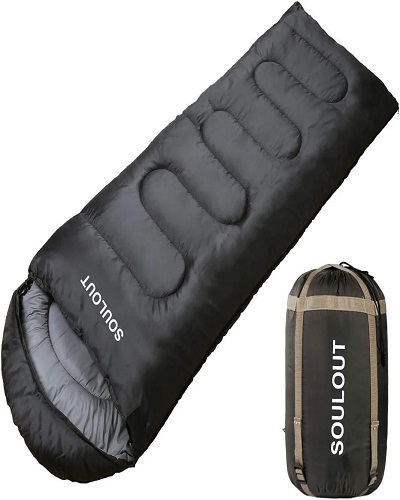 Backpacking in national forest park Mexico
Mexico is a country of boundless beauty, from its enchanting beaches to its rich cultural heritage. But it's not just about the obvious tourist spots. The country has a hidden treasure trove of national parks that are full of beautiful natural sights and endless ways to have fun outside.
One such gem that is an absolute paradise for backpackers is the National Forest Park, a wilderness sanctuary where you can explore the richness of the region's flora and fauna.
Situated in the heart of Mexico, the National Forest Park spans over 600 square miles, and its extensive network of hiking trails, camping sites, and picturesque vistas is a treat for any nature enthusiast.
Regardless of whether you are a seasoned backpacker or a newbie adventurer, this park is an all-inclusive adventure package with something for everyone. To plan and prepare for your backpacking adventure, you need to get a hold of the park's entry points so you can choose the one that best aligns with your itinerary and interests.
Also, ensure that you have all the essential gear, including a top-quality backpack, sturdy hiking boots, and suitable clothing that can handle the varying weather conditions. Don't forget to pack a map, a compass, and a GPS device to avoid getting lost in the vastness of the park.
Once you are all prepped and set, it's time to hit the trail. The park offers a myriad of hiking routes, ranging from easy day-hike trails to multi-day trek routes. One such notable route is the Las Canadas Trail, a 6-mile loop that takes you through challenging terrain, dense forests, and mountain meadows.
The trail treats you to awe-inspiring views of the surrounding mountains and valleys, and you can set up camp at designated spots along the way.
Another must-visit destination in the park is the El Saltito Waterfall, located in the southern part of the park. The hike to the waterfall is relatively easy, and the reward is a refreshing dip in the crystal-clear water. You can also set up camp near the waterfall and wake up to the soothing sound of the rushing water.
If you crave more challenging adventures, then you should consider hiking to the peak of Cerro de la Cruz. The summit stands tall at an elevation of 12,270 feet and offers panoramic views of the park and its surrounding landscape. The hike is steep and requires some scrambling, but the view from the top is worth the effort.
Apart from hiking and camping, the National Forest Park is a haven for other activities such as fishing, birdwatching, and wildlife spotting. The park is home to many different kinds of plants and animals, like black bears, mountain lions, and rare bird species like the Elegant Trogon and the Mexican Jay.
Backpacking in the National Forest Park in Mexico is an adventure of a lifetime. With its beautiful scenery, variety of trails, and large number of animals, the park is a great place to connect with nature and learn about Mexico's wild areas. So pack your bags, lace up your boots, and get ready for an unforgettable adventure!
Also useful articles: Can You Take Eggs Backpacking?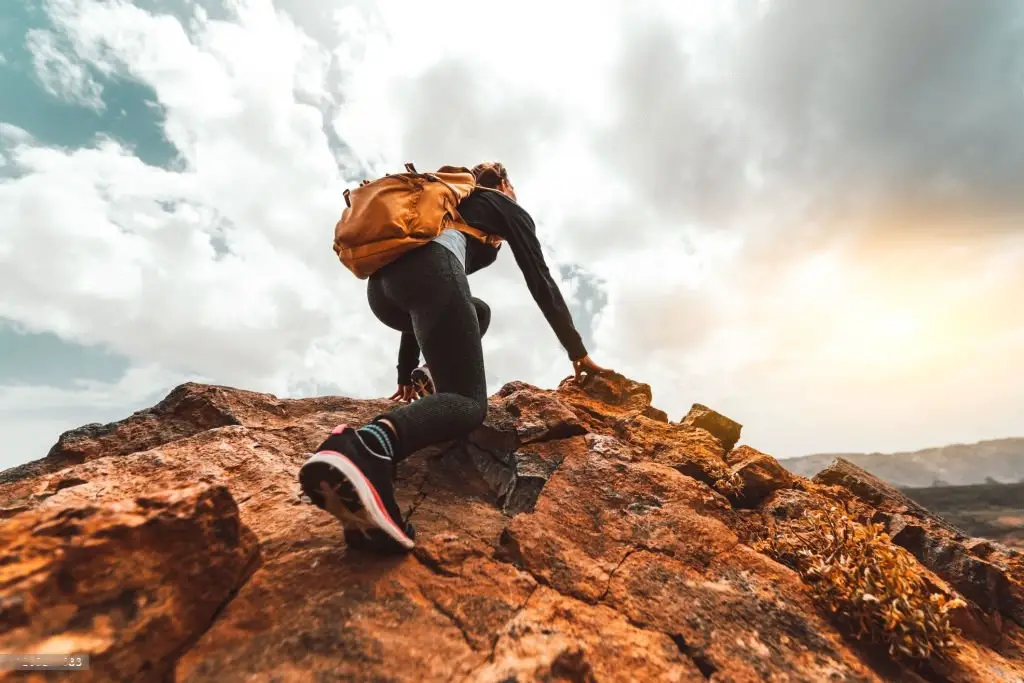 National monument park in Mexico
The National Monument Park in Mexico is one of the most awe-inspiring landmarks that will leave you speechless. It is in Mexico, a country with a lot of history, culture, and beautiful natural scenery.
The park is in the Mexican state of Chihuahua. It is a large protected area that covers more than 700,000 acres and has some of the most beautiful scenery in all of Mexico.
The National Monument Park was set up in 1980 to protect the area's natural and cultural heritage. It is made up of several different areas, such as the Sierra Madre Occidental mountain range, the Chihuahuan Desert, and the Rio Grande River.
These different types of land are home to many unique plant and animal species, which makes the park a must-see for nature lovers and people who like to be outside.
Adding to the allure of the National Monument Park, the park is also home to several fascinating historical sites that depict Mexico's rich cultural heritage. The most renowned of these is the Paquimé archaeological site, which served as a significant trading center for the pre-Columbian Casas Grandes culture.
The site has many impressive buildings, such as multi-story buildings, ball courts, and a ceremonial plaza. Visitors can walk around the ruins and learn about the fascinating history of this ancient civilization.
Another significant historical site situated within the park is the Ojo de la Casa hacienda, which was a vast-scale cattle ranch in the 19th century. The main house, chapel, and other buildings of the hacienda have been kept so that visitors can see a piece of Mexico's colonial past.
Aside from its cultural and historical attractions, the National Monument Park is also a hub for outdoor activities, with hiking and mountain biking being among the most popular pastimes in the park's rugged terrain.
People also like to watch birds and look for wildlife in the park, which is home to several endangered species like the Mexican gray wolf, black bear, and golden eagle all year.
In addition to its natural beauty, historical importance, and opportunities for recreation, the National Monument Park is also an important cultural center for the native peoples of the area.
The park is home to various indigenous groups, including the Tarahumara and the Tepehuan, who have lived in the area for centuries. People can learn about their traditions and customs by going to cultural events like the Tarahumara Indian Fair, which is held every year.
Overall, the National Monument Park in Mexico is an irresistible place to visit for anyone who wants to see the country's natural beauty, rich cultural history, and lively indigenous traditions.
Whether you are an avid hiker, history buff, or culture aficionado, this park is an ideal destination for you. So, the next time you plan a trip to Mexico, make sure to include this amazing place and get ready to be wowed by the beauty and variety of this amazing park. 
Also useful articles: Taking Fresh Eggs Backpacking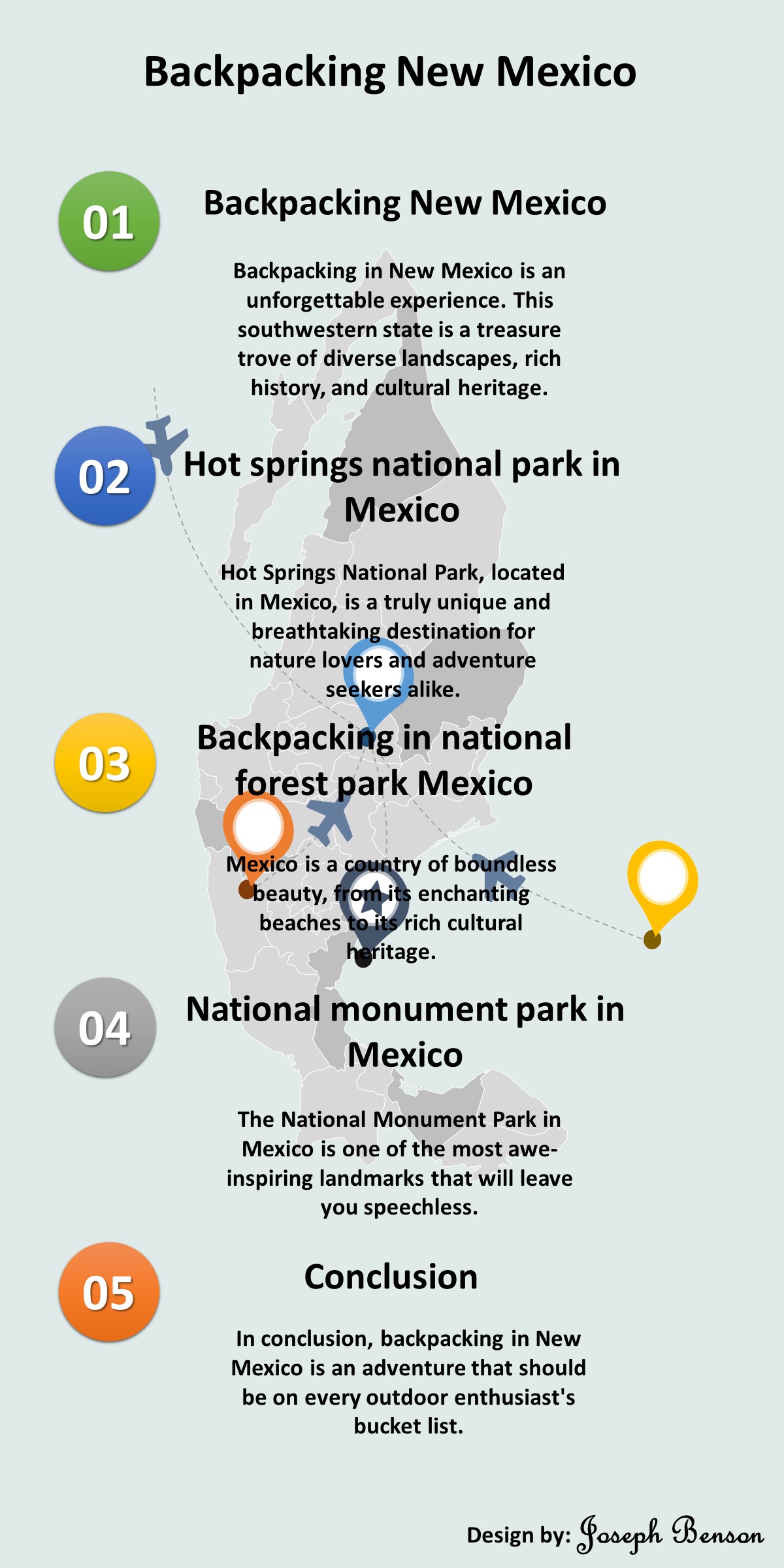 FAQ
1. What is the longest backpacking trail in New Mexico?
What is the longest backpacking trail in New Mexico? According to AllTrails.com, the longest backpacking trail in New Mexico is Skyline Trail to Pecos Trail to Winsor Ridge Trail Loop.
2. What is the most popular and difficult backpacking trail in New Mexico?
Santa Fe, NM: Atalaya Trail.
Conclusion
In conclusion, backpacking in New Mexico is an adventure that should be on every outdoor enthusiast's bucket list. The state's diverse landscapes, rich culture, and endless outdoor activities make it a destination unlike any other.
One of the highlights of trekking in New Mexico is the incredible natural beauty that surrounds you at every turn. From the snow-capped peaks of the Rocky Mountains to the rugged canyons of the Rio Grande, the state's landscape is a testament to the power of nature.
Hiking trails wind through pine forests and desert mesas, taking you on a journey through the heart of this incredible landscape.
But New Mexico is more than just stunning scenery. The state is also steeped in a rich cultural history, with a unique blend of Native American, Hispanic, and Anglo-American influences.
Backpackers can learn about this heritage by visiting historic pueblos, going to museums and art galleries, and trying the delicious food that comes from the state's many different cultural roots.
Whether you're a seasoned backpacker or a first-timer, New Mexico has something to offer. From day hikes to multi-day treks, the state's trails and routes cater to all levels of experience.
And with a range of accommodation options, from campsites to backcountry shelters, you can plan your trip to suit your preferences and needs.
But perhaps the most rewarding aspect of backpacking in New Mexico is the sense of freedom and connection to nature that comes with exploring the great outdoors.
As you hike through the mountains, camp under the stars, and navigate the wilds, you'll discover a new appreciation for the natural world and the incredible beauty that surrounds us.
Backpacking in New Mexico is an adventure that combines beautiful scenery, a rich culture, and a lot of chances to explore the outdoors. So why not pack your bags and hit the trails? The Land of Enchantment is waiting to be discovered.
Also useful articles: How to Backpack with Eggs?
Other related articles